Operations in a tight space
When the forklift operator drives inside the container, he/she is very cramped for height and cannot raise the mast to remove or install cargo, and some models of equipment may not fit in the doorway at all. Drive-in racks are also demanding for the compactness of forklifts and reach trucks since the width between the support rails for pallets is only 1050 mm.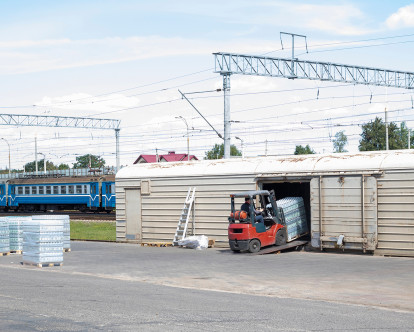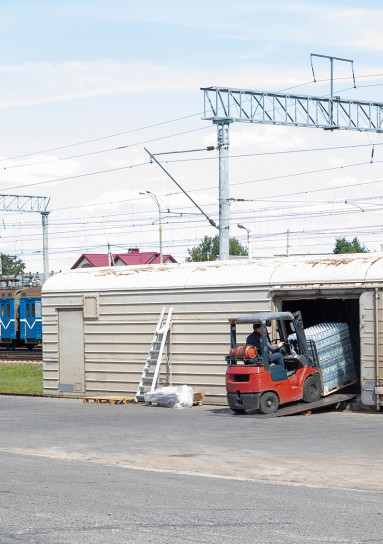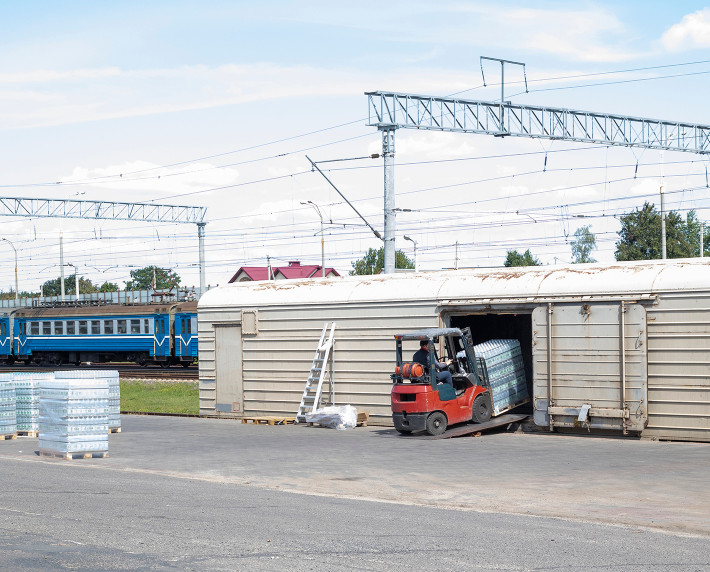 High load capacity indicators
Compactness and manoeuvrability
Overall height is up to 2 200 mm
Additional options
Work inside wagons, containers, enclosed and open bodies
This category of forklift can help you to carry out loading and unloading operations without the use of pallet jacks, in one step. These machines have a low overall height and a free stroke of the carriage, allowing you to work inside wagons and containers.
More details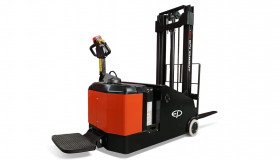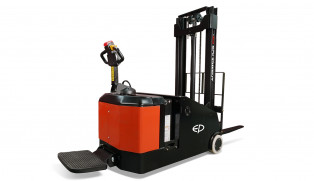 Lifting height is up to 5 000 mm
Working aisle is 3200-3385 mm
Rated load capacity is 1200-1500 kg
Residual load capacity is 300-750 kg
Work in enclosed spaces
Transportation of out-of-gauge cargo
Counterbalanced stackers are quite an effective alternative to reach trucks. This is especially the case when good flows are not too high, but the functionality of a classic stacker is not sufficient for all warehouse tasks. This type of machine does not have the forward-facing support legs that, wi
More details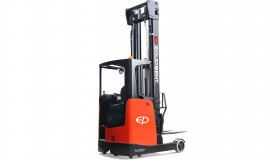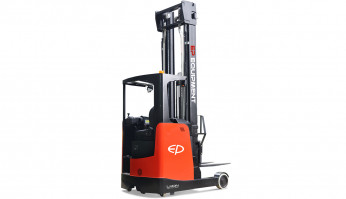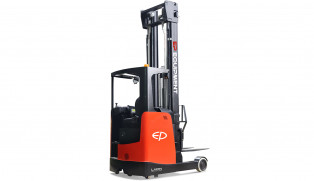 Aisle width (Ast, right angle stacking aisle): from 2.9 m
Lifting height: up to 12 m
It is ideal for high structures
Possibility to pick up the pallet from either side
Stackable cargo
Racks up to 12 m
Enclosed spaces
This type of reach truck is designed specifically for fast load movement in spaces with narrow aisles (e.g. aisles between racks). Most of these reach trucks have a high load capacity of up to 2 500 kg. At the same time, it is possible to work with high structures: the forks can be lifted to 12
More details