Storage and transportation of medium-sized items
High-quality and reliable packaging is sometimes neglected, but the effectiveness of this component affects the cost of logistics and the integrity of the cargo. It is important to choose a container that not only fits in dimension , but also provides the necessary functionality for a specific group of products and business processes of the company.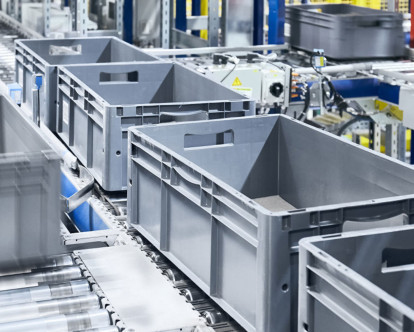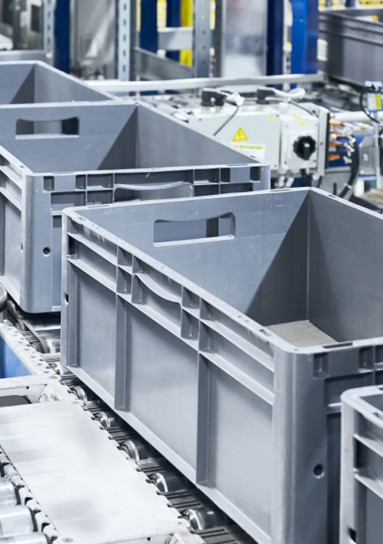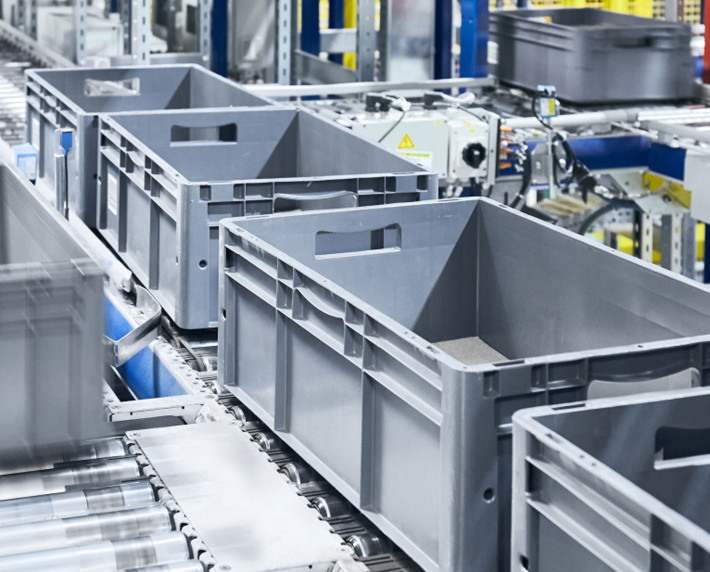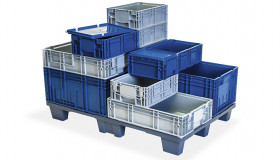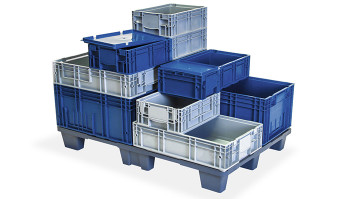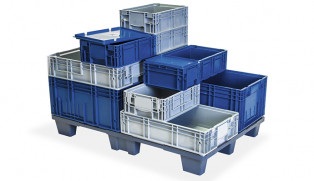 Solid or grooved bottom
Convenient carrying handles
Compliance with the VDA 4500 standard
The possibility of stacking on top of each other
Large vehicle parts
Machine production
Heavy metal parts
Crates of KLT series are designed for intensive work in the field of storage and transportation of parts in the automotive industry, assembly and machine-building industries. The material used is primary polypropylene (PP). It is dielectric and waterproof, as well as environmentally friendly.
More details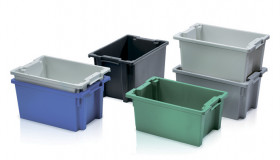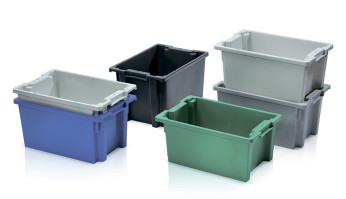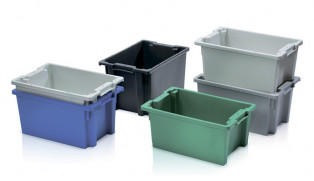 Space saving: up to 70%
Possibility of sealing
Reliable return transportation
Operating temperature: -20 °C to +60 °C
Pharmaceuticals
Radio components
Food products
Metal ware
Fasteners
An excellent solution for companies with a high turnover, which increases efficiency when picking up goods and is often used to deliver orders to the end consumer. We can use them for food and pharmaceuticals. Another application is storage of small parts on automated lines and conveyors. The
More details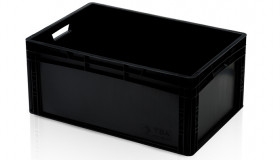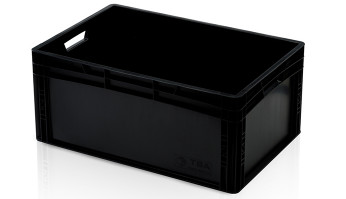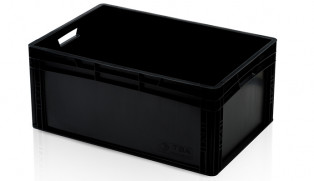 Affordable cost without loss of quality
They can be equipped with a cover
They are compatible with R/RL-KLT systems
Space saving by stacking
Chemicals
Food products
Cosmetics
Euro containers of economy series are universal containers. We can use them both for food and for other groups of goods in transport and warehouse logistics. The wide range of variants makes it possible to meet almost any requirement. EU Containers are available with different variants of walls, ha
More details