Special solutions
Transportation of empty glass containers or finished products in glass requires special attention when packing. Special plastic items are designed in case to minimize the breakage of glass containers. There are other specific tasks during storage and transportation, for which we will also find the most effective solutions.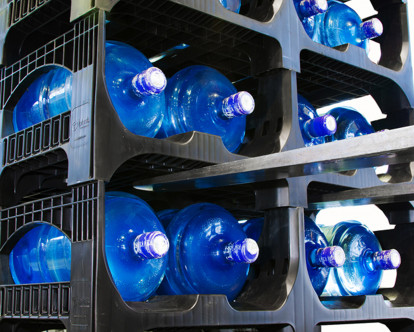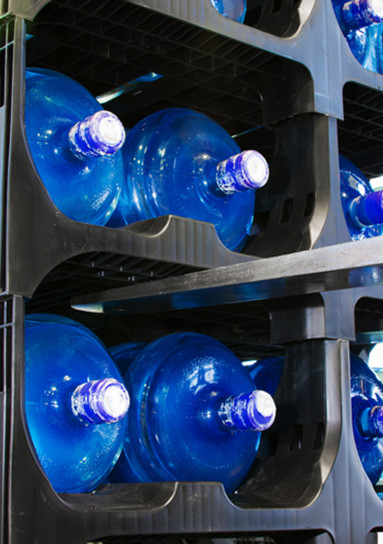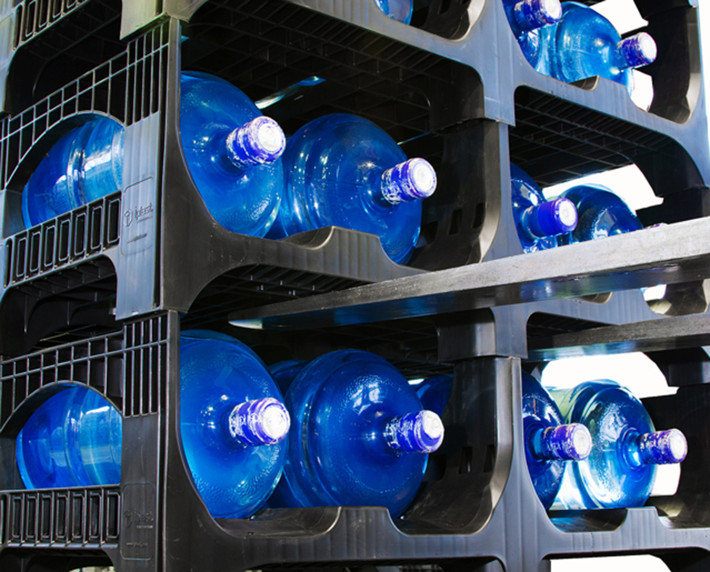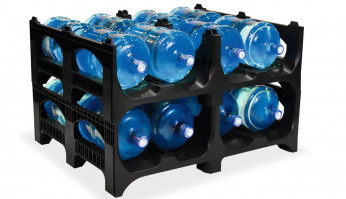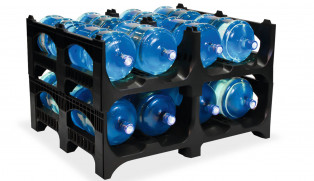 The number of bottles in a pallet is up to eight
They extend the service life of the bottle by 3-4 times
They increase transport loading rate
Durable, environmentally friendly material
Water extraction/filtration plants
Drinking water delivery operators
Bottle Rack plastic pallets are specially designed for storing and convenient transportation of large bottles. One pallet holds eight bottles of 19 litres each. It has a special design for intensive and optimized operation when transporting large containers with liquid.
More details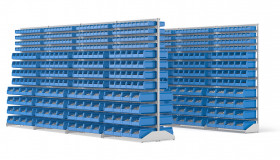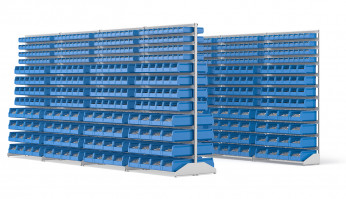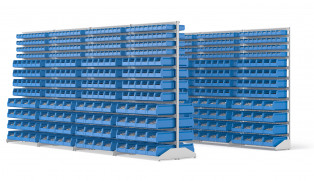 Convenient configuration
4 typical sizes of trays
They are not damaged at temperatures -10 to +45 °C
Durable material
Industrial production
Logistic sites
Offices
Shop windows
The ideal solution for quick sorting and compact storage of small-sized products. Such a rack will become a practical element in an office, warehouse, production or repair facility, as well as in everyday conditions. The rack is convenient for storing documents, metal ware, fasteners and auto parts.
More details