SULO Four-wheeled plastic containers (Germany)
German-made plastic waste bins will make the waste disposal process faster and more comfortable. Rubberized wheels make it easy to move the tanks. And the smooth surface is convenient for emptying of tanks from the saved up waste. They are easy to wash. You can order German-made garbage containers in a few clicks. With them, the streets of your city will be clean, and garbage collection will not take long.
SULO Four-wheeled plastic containers (Germany)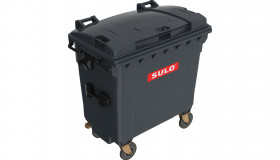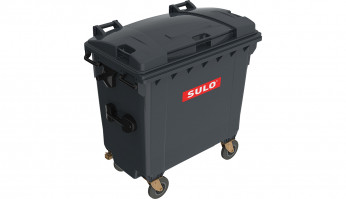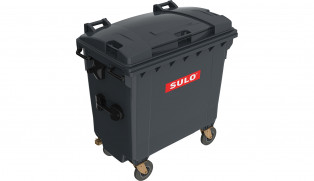 1100, 770, 660 l volume
The perfect price-quality ratio
Gripping on comb or trunnions
Made in Germany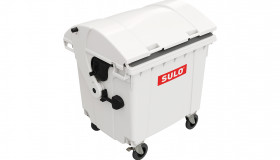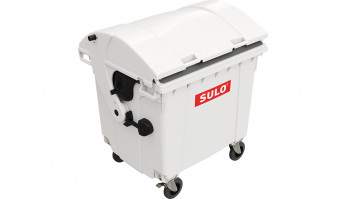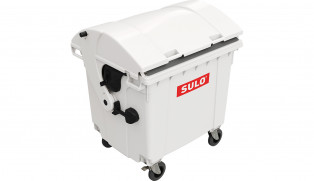 Volume is 1100 l
Reinforced design
Gripping on comb or trunnions
Made in Germany
Plastic waste bins
The presented product from Sklad Service will help you not only to effectively dispose of waste, but also to improve the urban look. Because our garbage cans are not only made of high quality and safe raw materials (primary polyethylene), but also have good external characteristics.
Due to the fact that the garbage container is made of durable material, it will not be spoiled by even the most extreme temperatures (from -40 to +50), and the ability to choose goods in different configurations and colors makes our product even more popular on the market.
We also offer garbage cans of different volumes from 120 to 1100 liters, depending on your needs. All the necessary accessories for containers - lids, lid pedals, wheels - are available.
The presented products are made with two or four wheels, so that one person can easily move the tank.
When buying garbage containers from Sklad Service, be sure of their reliability and durability. Manufacturers have taken care to adapt garbage cans to our weather conditions as much as possible.
The design of a tank is as strong as possible and will sustain loading.
Where to buy garbage containers?
You can buy any garbage can you like at a loyal price in our online store or place an order by phone 073 972 11 40. Do not be afraid to make a call.
Our managers are already waiting for you!